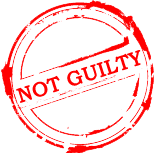 0418 404 527
The Firm
Our Principal
Christopher Ford B.Ec.LL.B.
Principal
Sydney
Email Chris
After Graduating from Macquarie University with Degrees in Law and Economics, Chris completed a Graduate Diploma in Legal Practice at the College of Law and was admitted as a Solicitor in 1992.
The same year he joined the offices of the highly regarded and well known Criminal Lawyer, Chris Murphy, as an employed Solicitor.
In 1996 Chris set up his own Law firm, Ford Criminal Lawyers.
Since 1992 Chris has had the privilege of working with some of the best Barristers and Legal minds in Australia and has been involved in many complex, high profile Trials and Appeals.
The experience and knowledge gained over 25 years has given Chris the unique ability to select the correct strategy for you, depending on the particular circumstances of your case and regardless of how complex, challenging or difficult.
Chris' reputation is built upon a successful track record and on his proven ability to handle high profile or difficult cases sensitively and professionally.
Our Services
Ford Criminal Lawyers provide a comprehensive range of services and can assist in all areas of representation including:.
Advice in respect to Police arrest and the criminal process
Bail Applications in the Local, District and Supreme Courts
Local Court Hearings
Committal Hearings
District and Supreme Court Trials
Coroners Inquests
Appeals to the District, Supreme and High Courts
Police Integrity Commission inquiries
Independent Commission against corruption inquiries
NSW Crime Commission Hearings
Proceeds of Crime Forfeiture proceedings
Parole Board Hearings
Court of Criminal Appeal Hearings