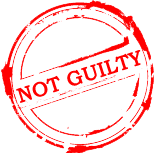 0418 404 527
Memberships
Network
Our professional advocates promote connections through associated, networked and aligned channels with many legal organisations. We work together with:
Federal / NSW Director of Public Prosecution
Australian / NSW Crimes Commission
Federal and State Police
Expert Professionals
Law Society of New South Wales
Specialist Lawyers, Professionals and Advocates
Renowned Criminal Barristers
Legal Aid
Memberships:
LegalAid NSW
Established as one of Australia's leading criminal law experts, Ford Criminal Lawyers provides quality and competent legal advice in all criminal matters including those assisted by Legal Aid.
As a member of Legal Aid Serious Crime Panel, Ford Criminal Lawyers gets assigned the most challenging and serious of matters. With over 25 years' experience in criminal law clients are able to get top tier legal advice at Legal Aid funding.
Request our firm for your Legal Aid matter and get the best results by putting your matter in the hands of top tier law professionals.
The Law Society of New South Wales
Ford Criminal Lawyers is a member of and professional governed by the Law Society of News South Wales.
The Law Society of New South Wales is a professional association for solicitors and legal firms in Australia that seeks to enhance the development and practise of law, primarily in accordance with the
Legal Profession Act 2004
. Providing comprehensive information, services and practical resources, the Law Society of New South Wales strives to enhance its members' practise of the law whilst also encouraging conduct that ensures the integrity of the legal profession.
The Law Society represents the interests of more than 23, 000 members in attempt to highlight aspects of the legal system requiring reform. Providing a forum for debate, the Law Society enables its members to actively and dynamically contribute to the improvement of the law in Australia. Such members are also provided with the opportunity to facilitate law reform via policy submissions and dialogue to various entities such as Governments, parliamentary bodies and the Attorney General's Department.
The Law Society further maintains a role in enhancing the legal profession within Australia as it maintains co-regulatory duties with the Office of the Legal Services Commissioner. This role is fulfilled by the Law Society as it provides professional standards, licenses solicitors to practise and investigates complaints.
With a further focus on ethical issues and legal developments, the Law Society is active in supporting and assisting members to ensure that the practise of law within the Australian legal system upholds integrity, is dynamic and ultimately achieves justice for all affected individuals.
For further Information please visit the
Law Society of NSW