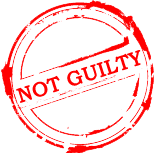 0418 404 527
Disclaimer
We do not accept responsibility for any loss damage, however caused (including through negligence), which you may directly or indirectly suffer in connection with your use of this website or any linked website, nor do we accept any responsibility for any such loss arising out of your use of or reliance on information contained on or accessed through this website.

While care and diligence have been used to maintain the information on the Ford Criminal Lawyers website, it may not be accurate, current or complete in all respects and, consequently, Ford Criminal Lawyers does not make any representations or warranties as to the accuracy, currency or completeness of the information.

The Ford Criminal Lawyers website may contain links to other websites. Ford Criminal Lawyers does not make any representations or warranties as to the contents of those other websites.

Ford Criminal Lawyers disclaims any liability in relation to the contents of its website or any linked websites.

The information contained in this website is provided for informational purposes only, and should not be construed as legal advice on any matter. The transmission and receipt of information contained on this Web site, in whole or in part, or communication with Ford Criminal Lawyers via the Internet or e-mail through this website does not constitute or create a lawyer-client relationship between us and any recipient. You should not send us any confidential information in response to this webpage. Such responses will not create a lawyer-client relationship, and whatever you disclose to us will not be privileged or confidential unless we have agreed to act as your legal counsel and you have executed a written engagement agreement with Ford Criminal Lawyers.

The material on this website may not reflect the most current legal developments. The content and interpretation of the law addressed herein is subject to revision. We disclaim all liability in respect to actions taken or not taken based on any or all the contents of this site to the fullest extent permitted by law. Do not act or refrain from acting upon this information without seeking professional legal counsel.

We make no commitment to update the information or materials on this website which, as a result, may be out of date. We are not responsible for any information and / or opinions expressed on our bulletin boards or other forums.

We may change the content of any information or materials available at this website, or to the products described in them, at any time without notice. However, we make no commitment to update the information or materials on this website which, as a result, may be out of date. Information and opinions expressed in bulletin boards or other forums are not necessarily those of Ford Criminal Lawyers Pty Ltd.

Our officers, directors, employees, agents, distributors, or affiliates are not responsible or liable for any loss damage (including, but not limited to, actual, consequential, or punitive), liability, claim, or other injury or cause related to or resulting from any information posted on our website.

We reserve the right to revise these terms and / or legal restrictions at any time. You are responsible for reviewing this page from time to time to ensure compliance with the then-current terms and legal restrictions because they will be binding on you. Certain provisions of these terms and legal restrictions may be superseded by expressly designated legal notices or terms located on particular pages of this website.

ALL INFORMATION AND MATERIALS AVAILABLE AT THIS WEBSITE ARE PROVIDED \"AS IS\" WITHOUT ANY WARRANTIES OF ANY KIND, EITHER EXPRESS OR IMPLIED, AND WE DISCLAIMS ALL WARRANTIES OF ANY KIND, EITHER EXPRESS OR IMPLIED, INCLUDING WARRANTIES OF MERCHANTABILITY, FITNESS FOR A PARTICULAR PURPOSE, NON-INFRINGEMENT OF INTELLECTUAL PROPERTY OR ARISING FROM A COURSE OF DEALING, USAGE OR TRADE PRACTICE.

IN NO EVENT SHALL WE BE LIABLE FOR ANY DAMAGES WHATSOEVER (INCLUDING, WITHOUT LIMITATION, INDIRECT, SPECIAL, CONSEQUENTIAL OR INCIDENTAL DAMAGES OR THOSE RESULTING FROM LOST PROFITS, LOST DATA OR BUSINESS INTERRUPTION) ARISING OUT OF THE USE, INABILITY TO USE, OR THE RESULTS OF USE OF THIS WEBSITE, ANY WEBSITES LINKED TO THIS WEBSITE, OR THE MATERIALS OR INFORMATION CONTAINED AT ANY OR ALL SUCH WEBSITES, WHETHER BASED ON WARRANTY, CONTRACT, TORT OR ANY OTHER LEGAL THEORY AND WHETHER OR NOT ADVISED OF THE POSSIBILITY OF SUCH DAMAGES. IF YOUR USE OF THE MATERIALS OR INFORMATION ON THIS WEBSITE RESULTS IN THE NEED FOR SERVICING, REPAIR OR CORRECTION OF EQUIPMENT OR DATA, YOU ASSUME ALL COSTS THEREOF.

THE SERVICE, CONTENT, GOODS AND SERVICES FROM OR THROUGH THE SERVICE ARE PROVIDED \"AS-IS,\" \"AS AVAILABLE,\" AND ALL WARRANTIES, EXPRESS OR IMPLIED, ARE DISCLAIMED (INCLUDING BUT NOT LIMITED TO THE DISCLAIMER OF ANY IMPLIED WARRANTIES OF MERCHANTABILITY AND FITNESS FOR A PARTICULAR PURPOSE).

THE SOLE AND ENTIRE MAXIMUM LIABILITY OF COMPANY, FOR ANY REASON, AND BUYER'S SOLE AND EXCLUSIVE REMEDY FOR ANY CAUSE WHATSOEVER, SHALL BE LIMITED TO THE AMOUNT PAID BY THE CUSTOMER FOR THE PARTICULAR ITEMS PURCHASED. COMPANY AND ANY OF ITS AFFILIATES, DEALERS OR SUPPLIERS ARE NOT LIABLE FOR ANY INDIRECT, SPECIAL, INCIDENTAL, OR CONSEQUENTIAL DAMAGES (INCLUDING DAMAGES FOR LOSS OF BUSINESS, LOSS OF PROFITS, LITIGATION, OR THE LIKE), WHETHER BASED ON BREACH OF CONTRACT, BREACH OF WARRANTY, TORT (INCLUDING NEGLIGENCE), PRODUCT LIABILITY OR OTHERWISE, EVEN IF ADVISED OF THE POSSIBILITY OF SUCH DAMAGES.

THE LIMITATIONS OF DAMAGES SET FORTH ABOVE ARE FUNDAMENTAL ELEMENTS OF THE BASIS OF THE BARGAIN BETWEEN COMPANY AND BUYER. THIS SITE AND GOODS AND SERVICES WOULD NOT BE PROVIDED WITHOUT SUCH LIMITATIONS. SOME STATE STATUTES MAY APPLY REGARDING LIMITATION OF LIABILITY.

USER EXPRESSLY AGREES THAT USE OF OUR WEBSITE IS AT USER'S SOLE RISK. NEITHER IBUYTRADER PTY LTD, OUR AFFILIATES NOR ANY OF OUR RESPECTIVE EMPLOYEES, AGENTS, THIRD PARTY CONTENT PROVIDERS OR LICENSORS WARRANT THAT WE WILL BE UNINTERRUPTED OR ERROR FREE; NOR DO THEY MAKE ANY WARRANTY AS TO THE RESULTS THAT MAY BE OBTAINED FROM USE OF OUR WESBSITE, OR AS TO THE ACCURACY, RELIABILITY OR CONTENT OF ANY INFORMATION, SERVICE, OR MERCHANDISE PROVIDED THROUGH OUR WEBSITES.

OUR WEBSITE IS PROVIDED ON AN \"AS IS\" BASIS WITHOUT WARRANTIES OF ANY KIND, EITHER EXPRESS OR IMPLIED, INCLUDING, BUT NOT LIMITED TO, WARRANTIES OF TITLE OR IMPLIED WARRANTIES OF MERCHANTABILITY OR FITNESS FOR A PARTICULAR PURPOSE, OTHER THAN THOSE WARRANTIES WHICH ARE IMPLIED BY AND INCAPABLE OF EXCLUSION, RESTRICTION OR MODIFICATION UNDER THE LAWS APPLICABLE TO THIS AGREEMENT.

THIS DISCLAIMER OF LIABILITY APPLIES TO ANY DAMAGES OR INJURY CAUSED BY ANY FAILURE OF PERFORMANCE, ERROR, OMISSION, INTERRUPTION, DELETION, DEFECT, DELAY IN OPERATION OR TRANSMISSION, COMPUTER VIRUS, COMMUNICATION LINE FAILURE, THEFT OR DESTRUCTION OR UNAUTHORIZED ACCESS TO, ALTERATION OF, OR USE OF RECORD, WHETHER FOR BREACH OF CONTRACT, TORTIOUS BEHAVIOR, NEGLIGENCE, OR UNDER ANY OTHER CAUSE OF ACTION. USER SPECIFICALLY ACKNOWLEDGES THAT WE ARE NOT LIABLE FOR THE DEFAMATORY, OFFENSIVE OR ILLEGAL CONDUCT OF OTHER USERS OR THIRD-PARTIES AND THAT THE RISK OF INJURY FROM THE FOREGOING RESTS ENTIRELY WITH USER.

IN NO EVENT WILL WE, OR ANY OF OUR REPRESENTATIVES AND / OR ENTITIES INVOLVED IN CREATING, PRODUCING OR DISTRIBUTING OUR WEBSITE OR SOFTWARE, BE LIABLE FOR ANY DAMAGES, INCLUDING, WITHOUT LIMITATION, DIRECT, INDIRECT, INCIDENTAL, SPECIAL, CONSEQUENTIAL OR PUNITIVE DAMAGES ARISING OUT OF THE USE OF OR INABILITY TO USE OUR WEBSITES. USER HEREBY ACKNOWLEDGES THAT THE PROVISIONS OF THIS SECTION SHALL APPLY TO ALL CONTENT ON OUR WEBSITES.

IN ADDITION TO THE TERMS SET FORTH ABOVE NEITHER, WE, NOR OUR AFFILIATES, INFORMATION PROVIDERS OR CONTENT PARTNERS SHALL BE LIABLE REGARDLESS OF THE CAUSE OR DURATION, FOR ANY ERRORS, INACCURACIES, OMISSIONS, OR OTHER DEFECTS IN, OR UNTIMELINESS OR UNAUTHENTICITY OF, THE INFORMATION CONTAINED WITHIN OUR WEBSITES, OR FOR ANY DELAY OR INTERRUPTION IN THE TRANSMISSION THEREOF TO THE USER, OR FOR ANY CLAIMS OR LOSSES ARISING THEREFROM OR OCCASIONED THEREBY. NONE OF THE FOREGOING PARTIES SHALL BE LIABLE FOR ANY THIRD-PARTY CLAIMS OR LOSSES OF ANY NATURE, INCLUDING, BUT NOT LIMITED TO, LOST PROFITS, PUNITIVE OR CONSEQUENTIAL DAMAGES.

FORCE MAJEURE – NEITHER PARTY WILL BE RESPONSIBLE FOR ANY FAILURE OR DELAY IN PERFORMANCE DUE TO CIRCUMSTANCES BEYOND ITS REASONABLE CONTROL, INCLUDING, WITHOUT LIMITATION, ACTS OF GOD, WAR, RIOT, EMBARGOES, ACTS OF CIVIL OR MILITARY AUTHORITIES, FIRE, FLOODS, ACCIDENTS, SERVICE OUTAGES RESULTING FROM EQUIPMENT AND/OR SOFTWARE FAILURE AND/OR TELECOMMUNICATIONS FAILURES, POWER FAILURES, NETWORK FAILURES, FAILURES OF THIRD PARTY SERVICE PROVIDERS (INCLUDING PROVIDERS OF INTERNET SERVICES AND TELECOMMUNICATIONS). THE PARTY AFFECTED BY ANY SUCH EVENT SHALL NOTIFY THE OTHER PARTY WITHIN A MAXIMUM OF FIFTEEN (15) DAYS FROM ITS OCCURENCE. THE PERFORMANCE OF THS AGREEMENT SHALL THEN BE SUSPENDED FOR AS LONG AS ANY SUCH EVENT SHALL PREVENT THE AFFECTED PARTY FROM PERFORMING ITS OBLIGATIONS UNDER THIS AGREEMENT.