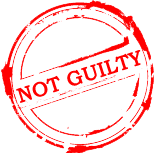 0418 404 527
Careers
Ford Criminal Lawyers offers excellent career opportunities through unique Legal Professional, Graduate and Practical Legal Training Programs.
Legal Professionals
"Your world, your role, our guide" Ford Criminal Lawyers offers legal professionals a way to challenge themselves into taking on complex, critical and substantial legal projects. You will be working with inspiring, motivating and highly supportive people. Thought-provoking processors will challenge and intellectually stimulate your legal technic and strategic ability, to which Ford Criminal Lawyers provides advanced resources and support in answering the tough questions.
Our teams, associations and networks command high performance. By training Law Professionals to operate at optimal capacity we provide a well-balanced work/life support system to ensure our people attain the framework to achieve personal and professional growth.
Our professional culture embraces fairness and equality inclusion to provide our people with support from a diverse range of many talented and astute people with different outlooks, backgrounds and experiences.
Graduates
Ford Criminal Lawyers offers an array of pathways to gaining Legal and Practical Legal Training and Experience. We have developed challenging programs and intakes to motivate graduates and aspiring lawyers who wish a career in the Legal Industry.
We are committed to providing young graduate lawyers with the opportunity to gain in-field experience under appropriate legal supervision as stipulated in the Legal Professions Act and Regulations. Our Senior Solicitors have extensive experience as practicing lawyers and are able to provide driven and highly motivated graduate lawyers with the essential experience of real world Law Practice.
At Ford Criminal Lawyers our graduates are encouraged to integrate and provide assistance to senior lawyers who will challenge, motivate and support graduates. We find that graduates wish to be involved in challenging, well balanced and appropriate training and development. In turn this stimulates refreshment in graduates to achieve their legal ambitions and goals on their career journey.
Apply or Express Interest
Please enquire about our Professional, Graduate or Practice Legal Training opportunities and intakes, by
Emailing Us Here
for further information.