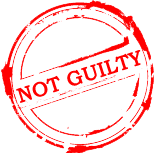 0418 404 527
FORD CRIMINAL LAWYERS DELIVER:
EXPERT LEGAL ADVICE
POSITIVE RESULTS
STRONG ADVOCACY
SPECIALIST KNOWLEDGE
EXTENSIVE CRIMINAL LAW EXPERIENCE
AFFORDABLE RATES
WELCOME
Ford Criminal Lawyers is a New South Wales based law firm specialising in Criminal Law. Our lawyers provide professional, strategic, qualitative and expert legal advice tailored for your matter.
Ford Criminal Lawyers provide a comprehensive range of services.
LEGAL RESOURCES
We have over 25 years' exclusive criminal law experience in Local, District and Supreme Court trials, and can assist in any matter from traffic offences to strictly indictable offences such as drug importation, fraud, serious assault, larceny, sexual offences, firearms offences or murder.
Whether you plead not-guilty or guilty our senior defence team guarantee the best possible results and keep you well informed as your matter progresses.